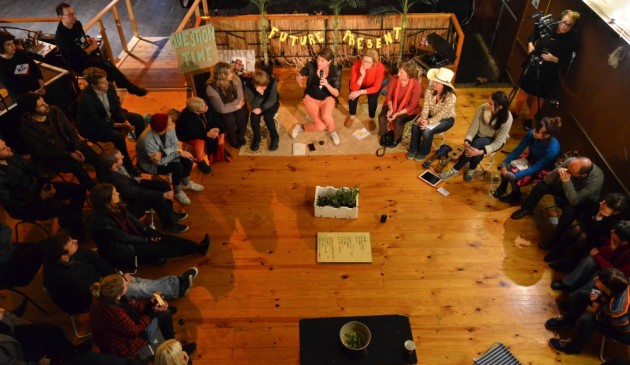 Welcome to Vitalstatistix's new blog. On the first Friday of each month, we will be publishing a new conversation with artists who we work with.
The articles will pair together artists whose practices overlap in some way – from tangible collaborations, to an interest in similar fields of inquiry, to sharing particular modes of making art.
The articles will give an insight into the diverse practice of Australian and South Australian artists, the place that South Australian experimental art occupies nationally, and the month-to month activity of Vitalstatistix.
We look forward to sharing these stories with you each month.
Our first article interviews Emma Valente from Victorian-based theatre company THE RABBLE; and Meg Wilson, South Australian-based visual artist and theatre designer.
Then we will hit the regular monthly first-Friday cycle from May 6, with an interview with Paul Gazzola, Adhocracy co-curator and Artistic Director of Open Space Contemporary Arts, based in South Australia; and Willoh S. Weiland, Artistic Director of Aphids in Victoria and co-creator of Crawl Me Blood, a new work in development with Vitalstatistix.